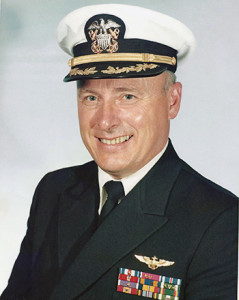 I had the honor this week of officiating the funeral of a great patriot and great saint: Nels Tanner.  His greatness as a patriot is attested to by his distinguished service record and numerous decorations, including: two Silver Stars, two Legions of Merit, the Distinguished Flying Cross, two Purple Hearts, the Bronze Star, nine air medals and two Distinguished Service Medals. 
Greatness among followers of Jesus is shown in humility, and Nels' humility was evident to anyone who knew him.  At his request, the funeral was a simple service at  Mt Carmel.  Rear Admiral Robert Shumaker delivered a fitting eulogy, but other than the flag draped on his casket, there was no indication of his heroic service.  In pre-arrangements Nels wrote:
Even though I rate a full military service … I respectfully decline. I mean no disrespect to those who have honorably served their country in time of need. I simply want to emphasize by means of this service, that the witness of this sinner, having asked for and received forgiveness for his sins by his faith in Jesus Christ our Lord, is far more important than any other statement he or his community could possibly make.